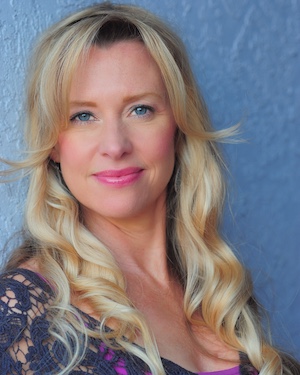 A few Brilliant Things in my artistic life –
On TV – I had a blast playing Jessica in HBO's Flight of the Conchords.  
On Broadway – I had the wonderful opportunity to play the wealthy and hilarious Tanya in one of Broadway's biggest hits of all time, Mamma Mia with a genuinely fun and funny cast.  Sophia in Dirty Rotten Scoundrels, which is maybe the most brilliant show I've done on the Great White Way.  Edie in Kiss Me Kate, with the extraordinary Paul Gemignani on the podium.  Bridgette in Bells are Ringing with the wonderful director Tina Landau.  And Patsy in Crazy for You, with the late and extremely great director, Mike Ockrent.  I also got to play Polly in the First National Tour of Crazy for You, which was a delicious experience with an unmatched company.  And Betty in the First National Tour of Sunset Boulevard, which I loved.  
Some Favorite Regional credits include: The Bridges of Madison County (Francesca) (Life changing!), Dessa Rose (Lincoln Center), Same Time, Next Year (Doris – Best Actress Nom), Chapter Two (Jennie), Born Yesterday (Bille Dawn), The 39 Steps (Annabelle/Pamela, Asst Director/Choreographer), and Shakespeare's Winter's Tale (Hermione).
I've been so fortunate to headline with symphonies all over the country and beyond, from The Philly Pops and the Houston Symphony to the Hong Kong Philharmonic.  It's hard to express how glorious it is to sing and dance with 65-95 piece orchestras!  
I hosted and produced live television for 3 seasons, served as script supervisor on the short film Down in The Mouth and toured South Africa, England and Italy for the Travel Channel.  
Discovering this beautiful piece (Every Brilliant Thing) and taking this journey with Ann, Adam and everyone at this gem of a theatre company has been a huge joy.  Thank you so much, you guys.  I feel truly gifted by the Universe.  
Thank you, DH.  With big gratitude and love to Michael.